"I am an invisible man. No, I am not a spook like those who haunted Edgar Allan Poe; nor am I one of your Hollywood-movie ectoplasms. I am a man of substance, of flesh and bone, fiber and liquids--and I might even be said to possess a mind. I am invisible, understand, simply because people refuse to see me."
- Ralph Ellison's "Invisible Man"
Junior Dental Class 1918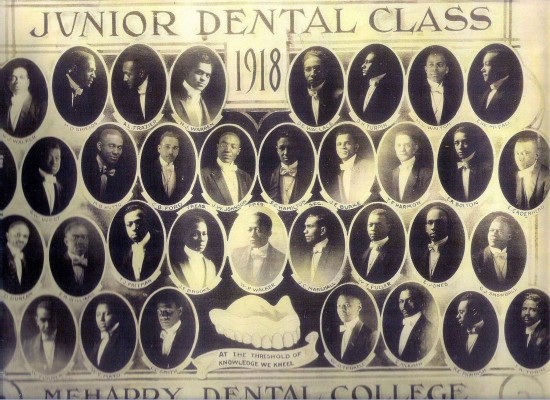 Photo of Dr. Cecil Bruce Ford from the Meharry Medical School Dental Class 1918. Early on, Meharry functioned as the Medical Department of Central Tennessee College in Nashville for people of color. The department had it's first graduate in 1877. In 1886, the Dental Department was founded, followed by the Pharmacy Department. Cecil's other brothers also earned degrees: George Jr. was the first family member to graduate from Meharry as a Dr. of Pharmacy, Noel graduated with a degree in family medicine and Irving as a chriropodist (I Cannot Tell a Lie, Chapter 32).