"I am an invisible man. No, I am not a spook like those who haunted Edgar Allan Poe; nor am I one of your Hollywood-movie ectoplasms. I am a man of substance, of flesh and bone, fiber and liquids--and I might even be said to possess a mind. I am invisible, understand, simply because people refuse to see me."
- Ralph Ellison's "Invisible Man"
Bushfield Plantation 1937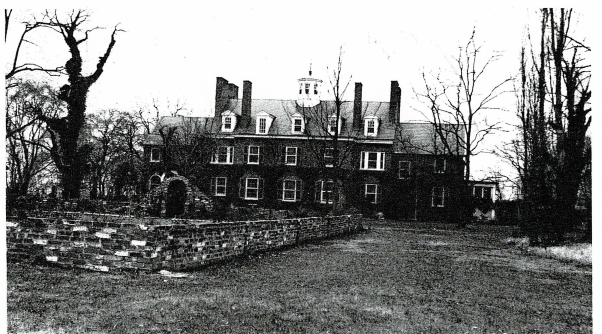 Photo of the Bushfield Plantation, 1937 from the Archives of MVLA. The manor house was totally different in design from George Washington's Mount Vernon Palladian-style mansion. Bushfield was constructed in the Colonial Revival style, overlooked the Potomac River and out to the southern shore of Maryland on Nomini Creek. The former plantation is the birthplace of West Ford and his sister Bettey. His mother Venus, his grandmother Jenny, and his grandfather Billey were all enslaved and worked as house servants to John and Hannah Washington. John Augustine Washington was George Washington's favorite brother. By horseback, the Mount Vernon and Bushfield plantations were only about a day and a half to two days ride or about ninety-five miles by road. West Ford is stated to be the son of George Washington in the Ford family oral history.