"I am an invisible man. No, I am not a spook like those who haunted Edgar Allan Poe; nor am I one of your Hollywood-movie ectoplasms. I am a man of substance, of flesh and bone, fiber and liquids--and I might even be said to possess a mind. I am invisible, understand, simply because people refuse to see me."
- Ralph Ellison's "Invisible Man"
Map of West Ford's Children's Land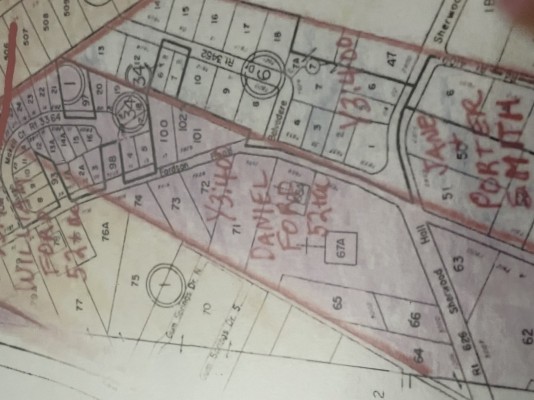 Land and Tax County map of Gum Springs. It shows the actual breakout with homes and streets near the original land given by West Ford to his children: William, Daniel, Jane and Julia.