"I am an invisible man. No, I am not a spook like those who haunted Edgar Allan Poe; nor am I one of your Hollywood-movie ectoplasms. I am a man of substance, of flesh and bone, fiber and liquids--and I might even be said to possess a mind. I am invisible, understand, simply because people refuse to see me."
- Ralph Ellison's "Invisible Man"
Bushfield Cemetery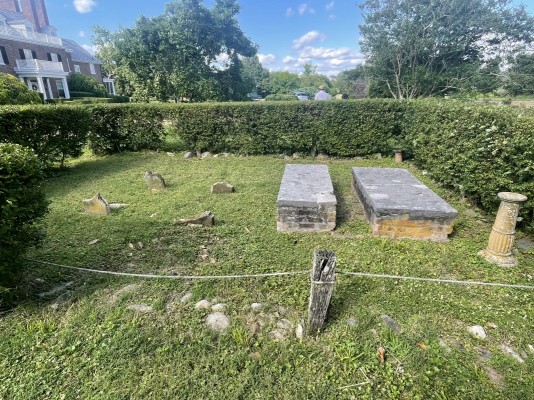 This is a photo of the present day Bushfield cemetery 2022. There are believed to be 13 graves there. It is not known where the enslaved were buried. (Photo credit Mark Hollis for West Ford Legacy).