"I am an invisible man. No, I am not a spook like those who haunted Edgar Allan Poe; nor am I one of your Hollywood-movie ectoplasms. I am a man of substance, of flesh and bone, fiber and liquids--and I might even be said to possess a mind. I am invisible, understand, simply because people refuse to see me."
- Ralph Ellison's "Invisible Man"
Starkness of the Mount Vernon Burial Site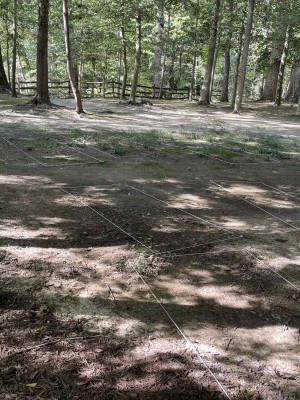 The Mount Vernon Slave Cemetery has not changed in the over 30 years of Linda Allen Hollis visiting it. WHEN will they honor those who are buried there and renovate it? (Photo credit Mark Hollis, 2022, for WFL).